Key Partners and Advisors
Vivien Pau
Senior Executive Coach and Senior Partner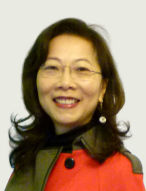 Vivien Pau is committed to empowering people to bring out their best for themselves and for the organizations they work in. She is a Certified Facilitator, a Certified Coach and Certified Master NLP Practitioner with over 30 years' management, marketing, coaching and training experience across a broad range of industries. Since 2002, she has been facilitating organization development and coaching senior executives of leading global companies.
Clients like working with Vivien because of her insights and deep understanding of what drives organization, leadership and team excellence and her ability to relate to their situation, having been a senior executive herself as the Managing Director of ACNielsen, world's largest marketing research company, in Hong Kong & China, and its Director of Change Management-Asia Pacific; Regional Marketing Director of Colliers Jardine (Asia Pacific) and Head of Retail Bank Marketing for Citibank HK.
Vivien works closely with her clients on:
Leading and enabling change
Facilitating organizations on values, vision, purpose and strategies
Building people performance and enabling leadership skills
Building people performance and enabling leadership skills
Motivating and turning around teams to achieve peak performance
Assessing people performance for succession planning and development
At ACNielsen, Vivien more than doubled the Hong Kong profit within 12 months growing revenue, customer and employee satisfaction at the same time. She reengineered the processes, broke down silos, built a strong cohesive team and refocused the organization on customer and competition. She turned around the loss-making business in China by re-designing the structure and establishing a successful business model.
She represented Asia Pacific in the Global Change Management Department and designed and led global change programs, bringing together diverse business practices and culture of different acquired companies worldwide to a cohesive, consistent culture and practices focused on customer needs.
Since 2002, Vivien has coached over 70 senior executives at Regional and Country Management levels and facilitated strategic planning and leadership development programs for companies like AkzoNobel, Cathay Pacific Airways, Coca-Cola, Ford, Emerson, ExxonMobil, GE, GSK, HP, Hong Kong Government, IHG, Johnson & Johnson, Levi Strauss, Li & Fung, Merck, Schneider Electric, Motorola, Novartis, Philips, Parker, SGS, Swire, Swiss Reinsurance, Unilever, University of Hong Kong and the United Nations, amongst others.
Vivien's areas of capabilities include design and delivery of programs on Leadership, Strategic Planning, Organization Transformation, Leading and Embracing Change, Leader-Coach-Manager, High Performing Teams and Development Centers.