"Leadership cannot really be taught. It can only be learned."
— Harold S. Geneen
Mastery in Deep Facilitation Certification Workshop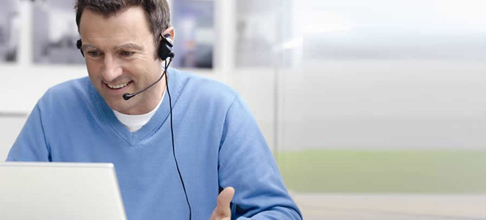 1. Overview
A 2-day ICF-accredited certification program designed and delivered in English by Dr. Peter Fullerton from Australia, a well-known expert with 30-year experience in leadership effectiveness, group dynamics and engaging people in change projects. We offer both public and in-house workshops.
2. Why This Is Important to You?
Mastery in Deep Facilitation workshop was designed for leaders leading in this time of rapid and profound change, when increasing organization's agility and capacity to adapt, and building collaboration is essential for meaningful role success.
3. Key Tools and Frameworks
PSYCHOLOGY OF GROUP DYNAMICS: THE INTERPRETIVE FRAMES
Tavistock framework of group dynamics
Kleinian framework of inter-personal interaction
Heifetz & Linsky's adaptive leadership framework
Kegan's Immunity to change (full exercise)
Stacey's close to certainty / close to agreement framework
Green line framework (Wheatley, Dalmau & Boas)
The unconscious defensive routines in groups
The social defensive routines
The critical engagement role of disclosure and feedback
NLP positioning skills

ESTABLISHING YOUR AUTHORITY AS FACILITATOR: TOOLS AND TECHNIQUES
Respectful inquiry, paying attention
When to acknowledge discomfort and cynicism
Establishing physical and time anchors to support the disappearance of other structure
Boundary management: what it means to be in role and how you can be seduced out of it
Understanding the benefits and drawbacks of default positions (yours and theirs)
Understanding how you turn up in groups: Kegan's Immunity to Change; windchimes and internal chatter

READING THE GROUP / READING SELF
Transference and counter-transference: the basics
The data available to you by understanding projection and projective identification
Understanding and using affect

ASSESSING THE LIMITS OF YOUR PERMISSION TO ACT
Is everyone in the room yet?
Who's looking where?
When confusion is useful - being naïve to the process
Unconscious signifiers of group progress and cohesion
Assessing and responding to physical, emotional and cognitive rhythms within the group

WORKING WITH DIFFICULT GROUPS AND INDIVIDUALS
The role of interpretation
Holding the frame, staying in role
Putting the work at the centre, not you
Valency: when a group goes feral
Using the group to defuse individuals
Depersonalising: making the issue the issue
Moving it off to the side
Using the physical space as a constructive resource
Time bandits, narcissists and vocal non-believers

THE ROLE OF STRUCTURE AND SEQUENCE IN BUILDING TRUST AND ACCELERATING FEEDBACK
Early disclosure as a test of willingness in the group
Intact organisational group
Click here for the flyer of Mastery in Deep Facilitation.
If you have any questions about our Mastery in Deep Facilitation Certification Workshop or other coaching programs, please feel free to contact us at (86-21) 5059 8969-801 or e-mail to myron.li@mindspan.cn. With the exception of public holidays, we will respond to any of your inquiries or concerns within 24 hours.