"Be a yardstick of quality. Some people aren't used to an environment where excellence is expected."
— Steve Jobs
Strategic Thinking Workshop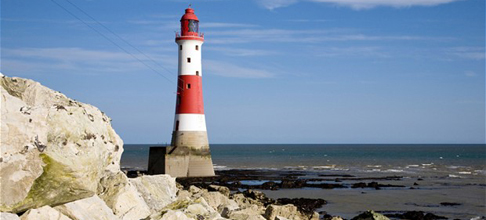 Program Objective:
To harness the strategic talent within leaders and leadership teams through developing a heightened sense of awareness of what strategic thinking is, the necessary mindset, skills, and capabilities it musters, and to how to apply and leverage this skills through the active application of tools and process.
An Overview:
Industry leaders seemingly come and go, build momentum and widen their economic moat, defend their heartlands and boldly pursue new markets and opportunities, only to see value quickly evaporate in the face of competitive innovation, fickle consumers, and marked shifts in demand.
Leaders who win are those with distinctive leadership edge - the ability to access and understand information faster, make decisions with urgency, and most importantly, to amass and focus their resources quickly to implement, much to the delight of their customers and the chagrin of competitors. This creates resilient and nimble organizations. Resilience is the uncanny ability to anticipate where the value will be, interpreting societal attitudes, preference shifts, shifts in market equilibrium, and the potential for new technologies. Leaders who have vision, are steeped in opportunism, and possess the will to seize strategic advantage with bold strokes will win.
Thinking strategically is not conventional strategic planning, nor the simple distillation of your business plan. Strategic Thinking is a discipline unto itself, the forte of thought leaders who are passionate about who their company is and what it can become who understand the intricacy of their business model, and where new value pools may be possible. The strategic thinker harnesses both creative and critical thinking styles, reflect on, and reframe the obvious, hypothesize new value propositions that can capture the hearts and minds of new stakeholders.
Designed and delivered by Terry Blaney, a former executive with Shell, who previously led large oil businesses in North America and Asia, and now a successful independent consultant residing in Shanghai, this workshop is designed for today's crop of leaders, to fortify their strategic thinking muscle, increasing their capacity to contribute and compete as successful global leaders. This program will enable leaders to think differently about how they think.
Who Will Benefit:
Executives, leaders, leadership teams and emerging organizational talent from various backgrounds business, government, NGO's. This program is geared to create practitioners capable of operated at an elevated state of strategic thinking, building their foresight capability, making and taking decisive actions to create sustainable advantage.
Four Reasons to Attend:
1.   Improve the leadership quality and contribution to the strategic thinking process inside your business.
2.   Understand your business' positioning relative to past performance in relation to competitors and the gap relative to the future challenges.
3.   How to create new conversations within your leadership teams, heightening potential opportunities and heading off competitive threats before they become a reality.
4.   Gain heightened self – awareness of your style and how that affects how you think, and how your interactions with others affects their individual thinking capacity/effectiveness.
Click here to check Thinking and Acting Strategically workshop flyer in PDF format.
Click here to check MindSpan Public Programs in 2014.
If you have any questions about our Thinking and Acting Strategically workshop, please feel free to contact us at (86-21) 5059 8856 or e-mail to gary.wang@mindspan.cn. With the exception of public holidays, we will respond to any of your inquiries or concerns within 24 hours.