Key Partners and Advisors
Kuno Kohler
Senior Executive Coach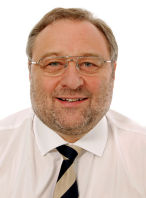 Kuno Kohler is an executive coach dedicated to one-on-one coaching of senior executives. He has lived and worked in Europe, China, Singapore, Taiwan, Indonesia and Australia with 18 years' experience in Asia.
As a Professional Certified Coach (ICF) with ICF, Kuno focuses his coaching on the following areas:
Confidential and tailored engagement that is designed to meet the needs both of the executive being coached and the organization sponsoring the coaching
Personalized goals are developed and specific ways explored on how to achieve them
Provide executives a platform to discuss specific issues and support on addressing them in a systematic manner
Leadership capabilities development and managing business complexities
His coaching services specialize in cross-cultural management and dealing with issues common to the corporate world of multi-national companies. He spearheaded an Asian Talent Management program with emphasis on developing promising Asian talents to take over senior management positions in a global company and has run assessment centers for such candidates.
His coaching clients are mostly senior executives and aspiring HIPOs based in Asian geographies, especially ASEAN countries. His clients include Avon, BASF, Ciba, DuPont, Maxis Telecom, Shell, Solvay, Rhodia, various SME's, Singapore Government (MSF) and Stanford University MBA classes.
Kuno's personal expertise is the result of a successful corporate career spanning 35 years having held different roles in senior management positions as Regional CFO, as Corporate Head of several countries and as Regional President for Asia-Pacific for Ciba, a Swiss based multi-national company. As Regional President, he was also instrumental in country strategy developments for growth markets such as India and China and responsible for an organization with 2,500 employees and sales of US$2 billion.
Kuno is based in Singapore and speaks native German, and fluent English and French.