Key Partners and Advisors
Angie Wong
Executive Coach and Woman Leadership Advocate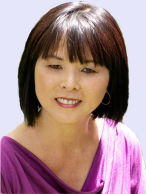 With a passion for growing gifted leaders, Angie Wong is an internationally- accredited coach, with extensive experience in both the United States and Asia. Her expertise includes executive assessment and coaching, leadership development, and emotional intelligence facilitation. As a coach and consultant, Angie has worked in a wide variety of industries including financial services, consumer products, health care, real estate, high tech, and telecommunications. Angie's clients include senior executives, and high potentials who want to expand their skills, or accelerate their transition into a new role of increased scope and complexity.
With more than 20 years of practical experience working as a corporate executive, Angie has coached hundreds of senior executives in Asia and the United States, including many women leaders, to expand their leadership capability, presence, insight and impact. She provides a practical business perspective that helps leaders achieve short-term goals while sustaining long-term results.
Her partial client list include Bayer, Intel, Philips, Sainsbury's, Roche, Nielsen, Duty Free Service (DFS), International Enterprise Singapore, British American Tobacco (BAT), Deutsche Bank, CIC Investor Services, Center for Creative Leadership, Prologis, Ultra Clean Technology (UCT), SC Johnson & Son, First Interstate Bancsystem, Environmental Resources Management, World Academy of Future of Women, BeiHang University, Beijing, China and Capital One.
As a corporate leader, Angie had extensive experience in building organizational capability, leading start-ups, and managing broad-scale change efforts across business groups. She is a sought-after workshop leader who has developed and implemented coaching and women leadership programs benefiting women in Asia and US.
While president of a regional banking organization in the United States, Angie led her division from obscurity to national prominence, spending countless hours coaching and mentoring hundreds of senior leaders. She was named "Outstanding Female Banking Executive" by Independent Bankers Magazine in 2006. Her coaching expertise and extensive knowledge of corporate culture and leadership development are the foundation of her success.
Educated in the US, Angie received a Master's Degree in Banking Administration at University of Delaware and a Bachelor degree in Business Management at Montana State University.
Her professional accreditations and qualifications include:
An associate certified coach through International Coaching Federation (ICF)
A graduate of the Women's Leadership Collaboration/West, a specialized three-year leadership program developed at Stanford University with a special emphasis in advancement of women in executive roles
A certified Emotional Intelligence master facilitator with Six Seconds EQ network
Member of National Training Laboratory (NTL) of Behavioral Science and is certified as an organizational development consultant
A certified practitioner of the Myers Briggs type Indicator (MBTI ®) psychometric instrument and FIRO-B
A certified Center for Creative Leadership (CCL) executive coach and a certified practitioner in CCL assessments
Angie is based in Hong Kong and travels to Shanghai on regular basis. She speaks fluent English, native Cantonese and good Mandarin.