Key Partners and Advisors
James Lin
Senior Partner and Executive Coach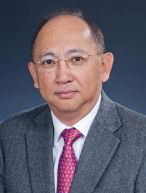 James Lin is an IT veteran with more than 30 years' experience in Business management, IT service /outsourcing, software product development and sales/ marketing. Known for his witty humor, leadership qualities, and do-it-all characteristics, he has built foundations for new and existing companies who are in/seek to enter China while also acting as a mentor to countless professionals along the way; most which have moved on to work in a variety of fortune 500 companies in China and abroad at management executives positions. A teacher at heart, with a strong work ethic, has guided him to a highly successful career in his field of expertise.
Prior to operating as an executive coach, James worked as Senior Vice President for Pactera, the largest IT service/outsourcing companies in China with 20,000 employees and close to US$700 MM in revenue. His role was Head of Corporate Marketing and Head of Business Operations before the merge between hiSoft and VanceInfo at the beginning of 2013. In those capacities, he was responsible for merging the marketing team to promote the brand assets for greater strength and visibility including producing Market Intelligent/research, business analysis by industry, defining business solution with go to marketing strategy, creating the digital marketing function to enable and improve the social media coverage, managing analyst relationships, sales operations, financial planning and analysis, talent acquisition, HRBPs and commercial functions.
From 2004 through 2008, James was the China CEO of Infosys, the second largest Indian outsourcing company, and in that capacity, he had the P&L responsibility focusing on the ITO and BPO businesses while acting as the Head for Sales and Marketing in greater China region. During his tenure in Infosys, he grew the organization from 40 employees to 1,200 staffs based in Shanghai and Hangzhou serving clients in Greater China and global companies; along the way facing countless challenges and invaluable lessons learned in growing a strong business foundation in China. Thanks to this foundation, Infosys is now an important player in the BPO market in China with more than 3,500 employees.
Before Infosys, James was the client principal and Project Executive in IBM China for 4 years and his roles included sales and marketing for IBM Global Services in the FSI and lead service offerings to Bank of China, as well as managing a data center consolidation tasks for China Construction Bank.
From 1984 through 1998, James worked for Tandem (later acquired by Compaq and HP) first as Senior Software Manager based in Silicon Valley (from 1984 through 1995) and later as Software Service Director in the Tandem China Joint Venture based in Shanghai and General Manager for Global Business Group. His Tandem/Compaq career spanned 15 years and 2 cultures, which gave him an invaluable business experience.
Additionally, James is an early pioneer of expatriates in China, having moved here in 1995, he had a first person view of China's early infant economy to its now booming economy is 2014. His ambition and drive had a direct impact in China's banking industry in the early part of the millennium and lead the early development of opening foreign banking for ATMs in China. This indirectly had a large impact on global tourism to China from the early to late 2000s to what is now one of the most popular destinations in the world.
In 2008, he was awarded Magnolia Award by the Shanghai Government thanks to his contribution to the Shanghai economy when he was the China CEO of Infosys. He is also a receiver of numerous performance awards including Infosys Award of Excellence in 2005, IBM Excellence Service Award in 2000, Tandem Management Excellence in 1992 and Tandem Outstanding Performers in 1990.
James was born and attended university in Taiwan, obtaining his Master Degree in Computer Science from San Jose University in California, and speaks native Chinese and fluent English. He currently lives in Shanghai with his families. In his free time, he plays golf, tennis, and considers himself a food enthusiast; occasionally dwelling in the perfect cinnamon bun. Most importantly, he's always looking to stay current with what the latest technology has to offer, and experience modern innovation.