Key Partners and Advisors
See Luan Foo
Senior Advisor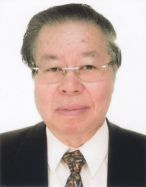 See Luan Foo is an very early student of human nature, history and wisdom and a senior executive coach (ICF Professional Certified Coach, PCC) operating from Singapore and Kuala Lumpur. He has built up a network of international clients and specializes in coaching global leaders and managers. See Luan's clients include 8 of the World's 50 well-known Companies (Fortune March 18, 2013 Issue), namely Google, Microsoft, General Electric, J&J, American Express, Nike, Exxon-Mobil and DuPont.
See Luan partners synergistically with Private/Public /Academic/NGO clients to deliver quality and value through changes in mind set, structures, processes and contexts. Ultimately to:
Add good and effective people and high performing teams
Subtract ineffective processes and practices
Multiply best practices
Divide the reward and credit
See Luan's focus is on leadership development, management of change, performance and personal effectiveness enhancement, career, life and financial planning skills, together with cross-cultural communications.
Prior to becoming an executive coach and coaching educator, See Luan was an executive and manager in HR and business functions with a number of companies including Exxon-Mobil, BOC Gases, Esso and Nestle.
See Luan is the Founder and Past President of the Singapore Chapter of the International Coach Federation (ICF) and Asia Pacific Alliance of Coaches (APAC) and Director in ICF Global Board from 2011 to 2013.