Key Partners and Advisors
Lance Tanaka
Senior Executive Coach and Senior Partner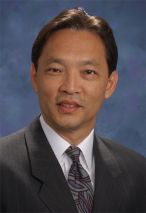 Since 2001, Lance has accumulated over 11,000 coaching hours working with executives from mainland China, Hong Kong, Taiwan, Japan, Korea, Singapore, Thailand, Malaysia, Indonesia, US and Europe. He has coached over 400 Partner, Managing Director, General Manager level executives from the top global firms.
From 1997 to 2001, as Vice President of International for Nike - Cole Haan working out of Hong Kong, Lance restructured and set up new operations in Japan, China, Hong Kong, Singapore, Philippines, Malaysia, Korea, Italy, UK, Iberia, Greece and France.
Prior to Nike, he was the President for Pepsi-Cola Taiwan and Indonesia, Vice-President of South Asia Pepsi-Cola out of Singapore, Sales Director Tokyo Bottling Company in Japan and Vice President Central US in the United States.
Lance is based in Hong Kong and speaks English and is conversational in Japanese.