Key Partners and Advisors
Douglas Gerber
Senior Executive Coach and Senior Partner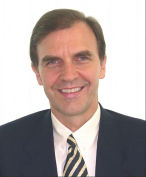 Douglas Gerber has committed himself to empowering people and organizations for 26 years, serving in Vice President, Sales, Marketing and General Management positions for global corporations. He has motivated thousands of individuals and teams to operate at peak performance, and achieve success.
Prior to operating as an executive coach, Douglas was the Greater China Vice President of PepsiCo, creating and motivating a world-class organization of 2,500 front-liners and managers in Greater China. He worked together with global customers such as KFC, Pizza Hut, Hard Rock Café, Wal-Mart, 7-Eleven, Carrefour, Diary Farm and Warner Bros., to create stellar growth and business partnerships.
Douglas's clients include HP, Swire Coca Cola, BP, Roche, Merck Chemical, L'Oreal, Texas Instruments, Bloomberg, Lloyds TSB, IHG, LVMH, Cathay Pacific, OgilvyOne, JWT, Diary Farm, GlaxoSmithKline, Fortis, Saint-Gobain, Philip Morris, Cisco and Hospital Authority, among others.
Douglas is based in Hong Kong and speaks eight languages, including English, French and Mandarin. He is committed to helping people in Asia to achieve a better life, and serves as director of a charity, which builds schools and hospitals in the region.