Key Partners and Advisors
Daniel Shih
Senior Advisor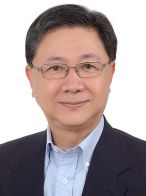 Daniel is Deputy Chairman and Group Strategy Officer of Stella International, a Hong Kong-listed company focusing on the manufacturing and retail of shoes. In addition, he is a Board Member in ADM, a $100-billion food, feed ingredients and agriculture company based in North America.
Prior to Stella, Daniel served as Chairman of PepsiCo (China) Investment Ltd., and President of China for PepsiCo Beverages Business Unit responsible for managing joint-ventures, merger and acquisitions, as well as day-to-day operations of Beverages Business Unit. And before PepsiCo, Daniel served as Chairman of Motorola (China) Technology Ltd., and President of Motorola (China) Electronic Ltd., where he was responsible for R&D initiatives as well as setting, managing and execution of growth strategies and growing Motorola businesses in China.
Daniel is a highly successful executive with 34 years' experience with some of the world's well-known companies. Throughout his career, he has been a role model of inspirational leadership using his passion and experience to coach and develop hundreds of his senior managers to be inspiring and results-driven leaders.