Key Partners and Advisors
Clarissa Bellstedt
Senior Executive Coach and Senior Partner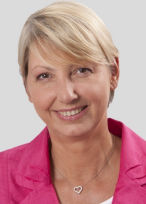 Clarissa is a highly experienced executive coach, corporate trainer, assessor, and HR strategy consultant. She has been living and working in Europe, US, China, Hong Kong and Singapore and has been residing in Asia for over twelve years. Clarissa has gained extensive corporate experience as a senior manager and by consulting with corporations for over 20 years. Her coaching clients are mainly senior executives at the Managing Director and Director level and high potential professionals.
As an Executive Coach and Leadership Consultant, Clarissa has served global clients including Kraft Foods, Mars, Unilever, Bayer, FMC, Novartis, PPG, Rohm & Haas, Dell, Ford, EA, Jaguar Land Rover, Siemens, Microsoft, Deloitte, Ernst & Young, Boston Consulting, McKinsey, Morgan Stanley, Aviva, Barclays, BNP Paribas and Daimler.
Clarissa had managed successfully in the corporate world for over 15 years. During her 13 years with BASF, the world's largest chemical company, Clarissa held a variety of managerial positions within the human resources and training functions, including four years stationed in Shanghai in a senior regional role. Clarissa was also a Senior Consultant with AchieveGlobal for several years, where she developed learning solutions for major clients in Asia to align activities of the organization with the business strategy. In 2001 she became a full-time coach and consultant in Hong Kong and in 2004 she expanded into Singapore. Clarissa aims to promote coaching in the corporate environment and help align people and development initiatives with the business strategy.