Key Partners and Advisors
Lisa Wandl
Senior Executive Coach , Coach Trainer and Senior Partner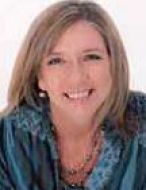 Lisa Wandl is a Professional Certified Coach (PCC) with the ICF with extensive experience designing and delivering transformational coaching and leadership programs. She draws on her a decade of experience as one of Australia's leading Executive and Performance coaches, to deliver coach training from a base of true expertise and experience. Her understanding of corporate culture and dynamics, blended with her years of highly successful utilization of cutting-edge coaching skills has seen her develop a reputation of excellence in the top-tier global organizations in which she operates. Her exclusive client list includes global organizations such as PwC, Deutsche Bank, AIA, Macquarie Bank, Optus, Bacardi, The Reserve Bank of Australia - Australia's central bank, and Australia's 2008 National Rugby League champions Manly Warringah.
Lisa also designed and leads the ICF-accredited Executive Coach Certification Program (ECCP), which is a blockbuster program for MindSpan.
The diversity and loyalty of her client list is testament to Lisa's ability to relate at every level and consistently deliver exceptional results. She draws on a background of 18 years corporate experience, which included business and change management, coaching and training, commercial and consumer lending, client relationship, and sales.
Lisa was one of Westpac Banking Corporation's first female Retail Bank Managers, and was nominated for the pathway to Executive Management in this leading financial institution.