Key Partners and Advisors
Brenda Bence
Senior Executive Coach and Senior Partner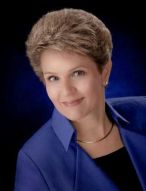 Brenda Bence is a certified senior executive coach who has worked with leaders, managers, and entrepreneurs all around the world to help them set stretch goals and achieve positive career- and life-enhancing change.
With an MBA from Harvard Business School, Brenda spent the first 20 years of her career building mega brands for companies like Procter & Gamble and Bristol-Myers Squibb, where she was a senior executive responsible for billion-dollar businesses across four continents and 50 countries.
In 2002, Brenda left the corporate world and founded her own boutique coaching and training practice. Now doing business across 25 countries and with offices in both the U.S. and Asia, her company provides executive coaching, training, and speaking.
Brenda's clients include Citibank, Credit Suisse, Danone, Deutsche Bank, Deloitte, General Motors, Hershey's, KFC, ThyssenKrupp, Parker Hannifin, Kraft Foods, Johnson & Johnson, Lilly, Mattel, Microsoft, Pizza Hut, and Standard Chartered Bank.